Groups, Charters & Weddings
Share an experience of a lifetime with a group get-away
Groups
Whether you belong to a tour group, sports, or work club, are planning a class reunion, a family get-together, or are celebrating your birthday in style; a Blue Lagoon cruise can provide a very special holiday experience for you all to share.
We offer attractive packages for groups or parties booking ten or more cabins. We also offer the option of chartering the whole ship!
Groups Bonus Offer
Take advantage of our fantastic group deal.
Groups receive a discounted per cabin rate PLUS for every ten paying cabins on the same Blue Lagoon Cruise, we will give you another cabin with our compliments.
Conditions:
Valid for new bookings only.
Only valid when booking 10 or more cabins
There is a maximum of 2 complimentary cabins per group (note the free cabins are based on the lowest paid cabins).
Subject to terms and conditions for Blue Lagoon Cruises group travel
All group bookings are subject to availability
Offer cannot be combined with any other promotions unless specified.
Blackout dates for group travel may apply.
Advance reservations are required.
Other restrictions apply.
Rates are per cabin, per itinerary, and based on availability at the time of inquiry
To discuss how we can help with your group booking please contact us on groups@bluelagooncruises.com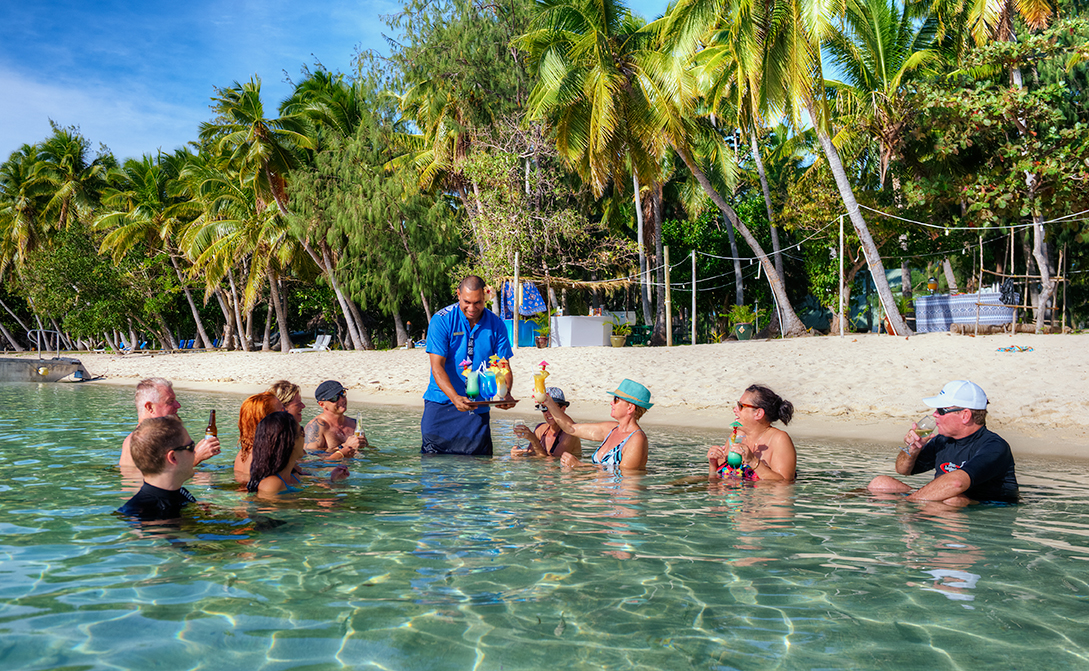 Charters
Charters are a specialty of Blue Lagoon Cruises. The size and facilities of M.V. Fiji Princess allows us to meet your group's needs from 10 to 64 guests.
A Blue Lagoon event will meet the expectations of a conventional venue with the additional benefit of a changing vista every day. What's more, we can tailor the cruise to suit your taste, from laid-back partying to relaxing in a classic semi-formal style.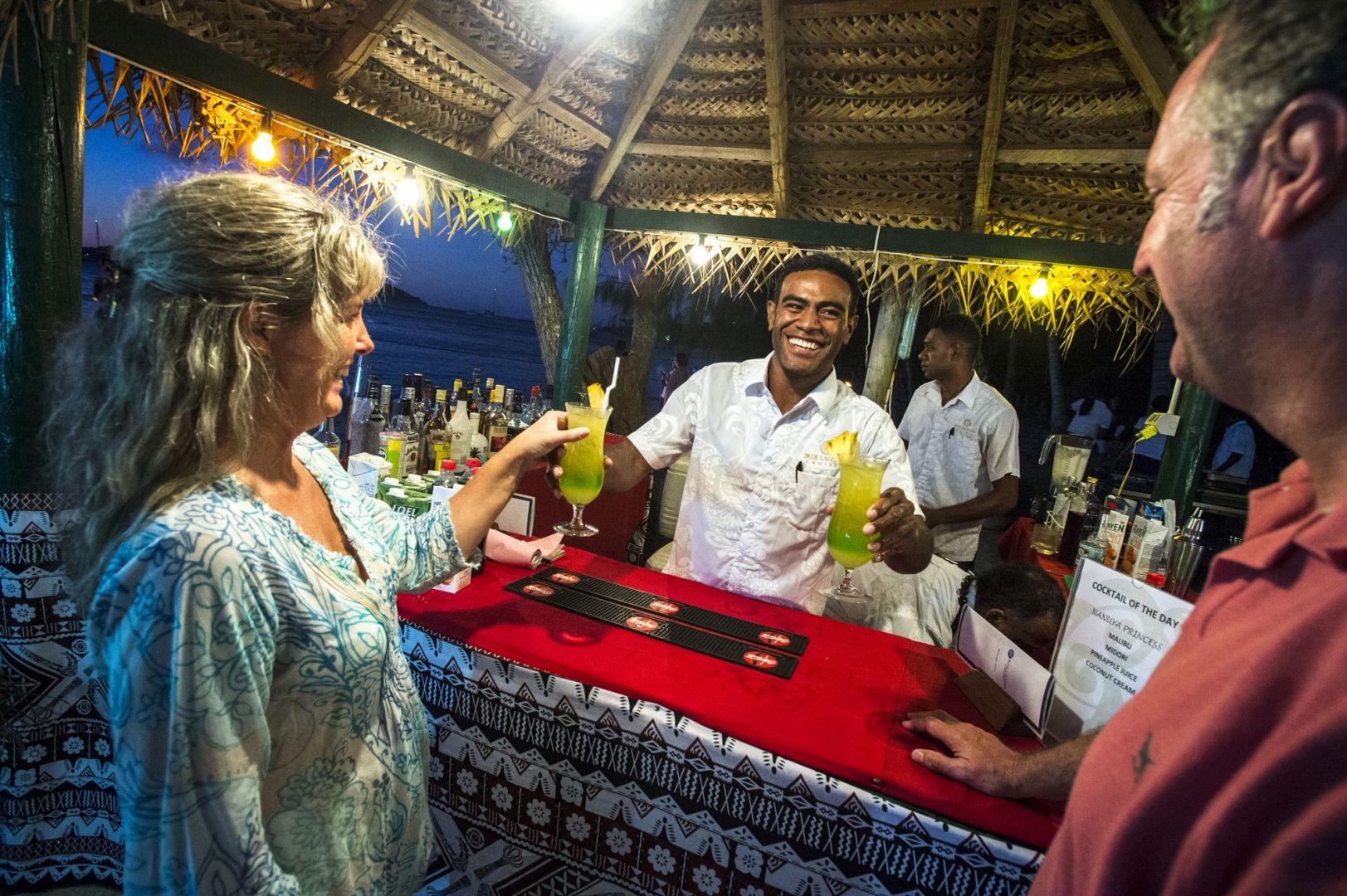 Cruise Package Options
Blue Lagoon Cruises have extremely attractive charter rates, so whether you are planning a business conference, incentive, family reunion, birthday, or a group get-together, it has never been easier to have your own ship for your event. Features of a charter can include:
Flexibility, all-inclusive and exclusive. Your very own 'floating resort'!
The highest level of personalized service from the crew
Private beaches
Accommodation with private facilities (32 cabins)
All meals including morning and afternoon tea daily
Barefoot conferences in our private island Bure on Nanuya Lailai
The flexibility when chartering for early check-in / late checkout to coincide with flight timings
Topdeck, lounge, and dining areas to host breakout groups
The ability to choose when and where the ship goes as well as the duration of the stay at each island
Themed evenings such as 'Pirates of the Yasawas', '60's Beach Party', 'Black & White', 'Asian, Indian or Arabian Nights', and many more
Team Building Events such as 'Blue Lagoon Olympics', 'Survivor Series', 'Hunter/Gatherer Competition', and 'Treasure Hunt'.
To discuss how we can make your Charter memorable or for more information, please contact our groups specialist at groups@bluelagooncruises.com.
Weddings
Create memories of the most special day with the backdrop of crystal clear blue water lapping at your own private palm-fringed white sandy beach.
Choosing a Blue Lagoon Cruise for your pre, post, and wedding venue means the fun and celebrations can continue for days for groups of up to 64 people.
Our in-house coordinator takes care of all the logistics, legal requirements, and finer details to make sure you can focus on the fun stuff. Our onboard team will ensure you and your guests savour every moment - from snorkelling at spectacular coral reds to daily sunset cocktails, to the main event itself. A Blue Lagoon Cruises wedding or renewal of vows will become a fond family memory forever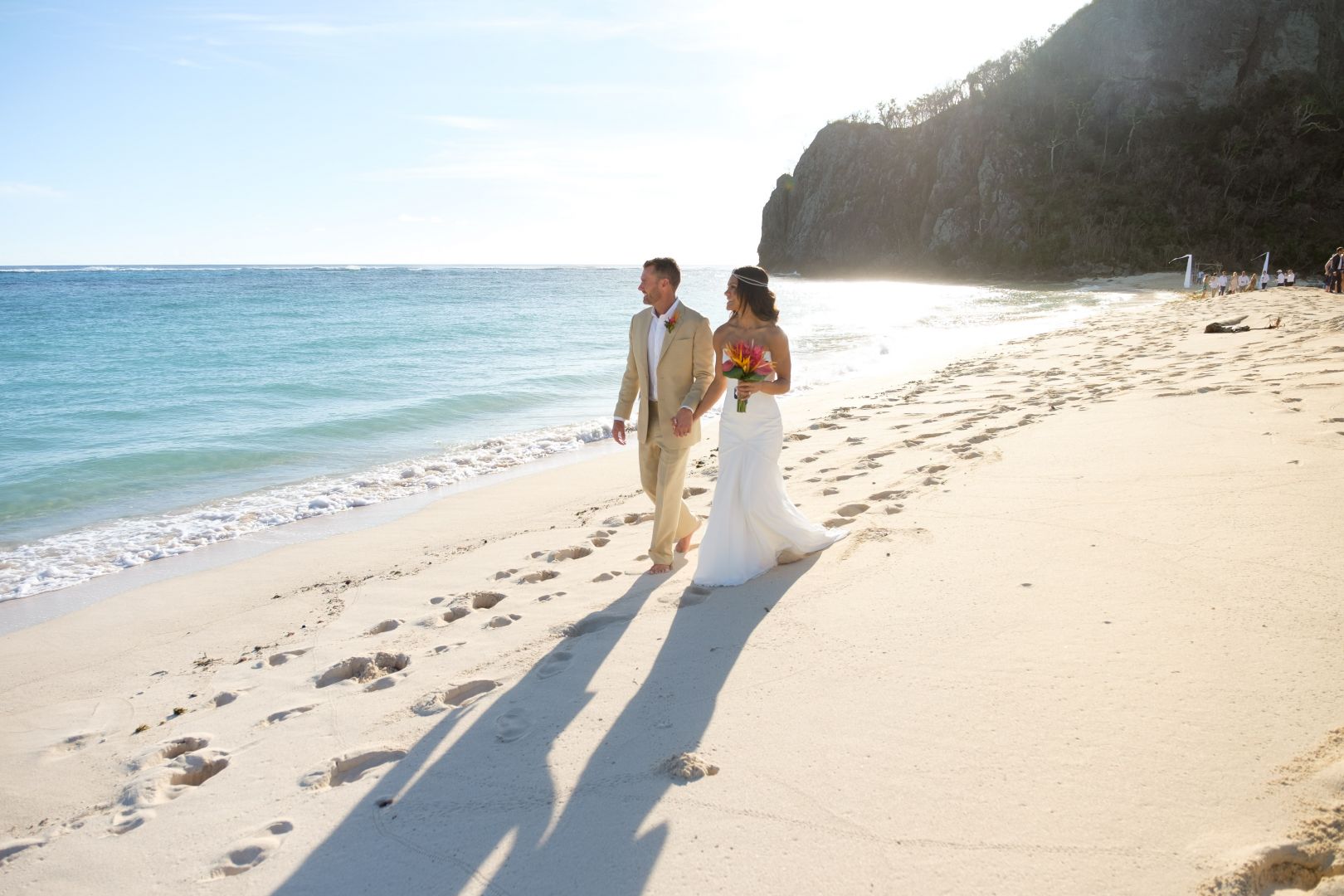 Renewal of Vows Package
PRICED from FJ$950 (cruise not included, valid for travel until 31 March 2024)
Celebrations for Renewals of Vows are available on our 4 & 7 night cruises at our own private beach at Nanuya Lailai and choosing Blue Lagoon Cruises as your venue means the fun can continue for days for groups of 2 to 64 people.
The standard package includes
Captain to perform the ceremony
The ceremony is set up onboard M.V. Fiji Princess or at our private island beach including a themed archway, a simple ceremony set up with guest seating, a signing table, and crew to serenade
A bottle of French Champagne for the bride and groom to toast the special occasion
Tropical posy and matching buttonhole
Private candlelit beach dinner at Nanuya Lailia for 2, set up on the beach with simple decorations
Small celebration cake
Exclusivity - only one wedding or renewal of vows ceremony available per cruise departure
For more information on the packages and pricing, click to see the Blue Lagoon Cruises Wedding Brochure
For more information email groups@bluelagooncruises.com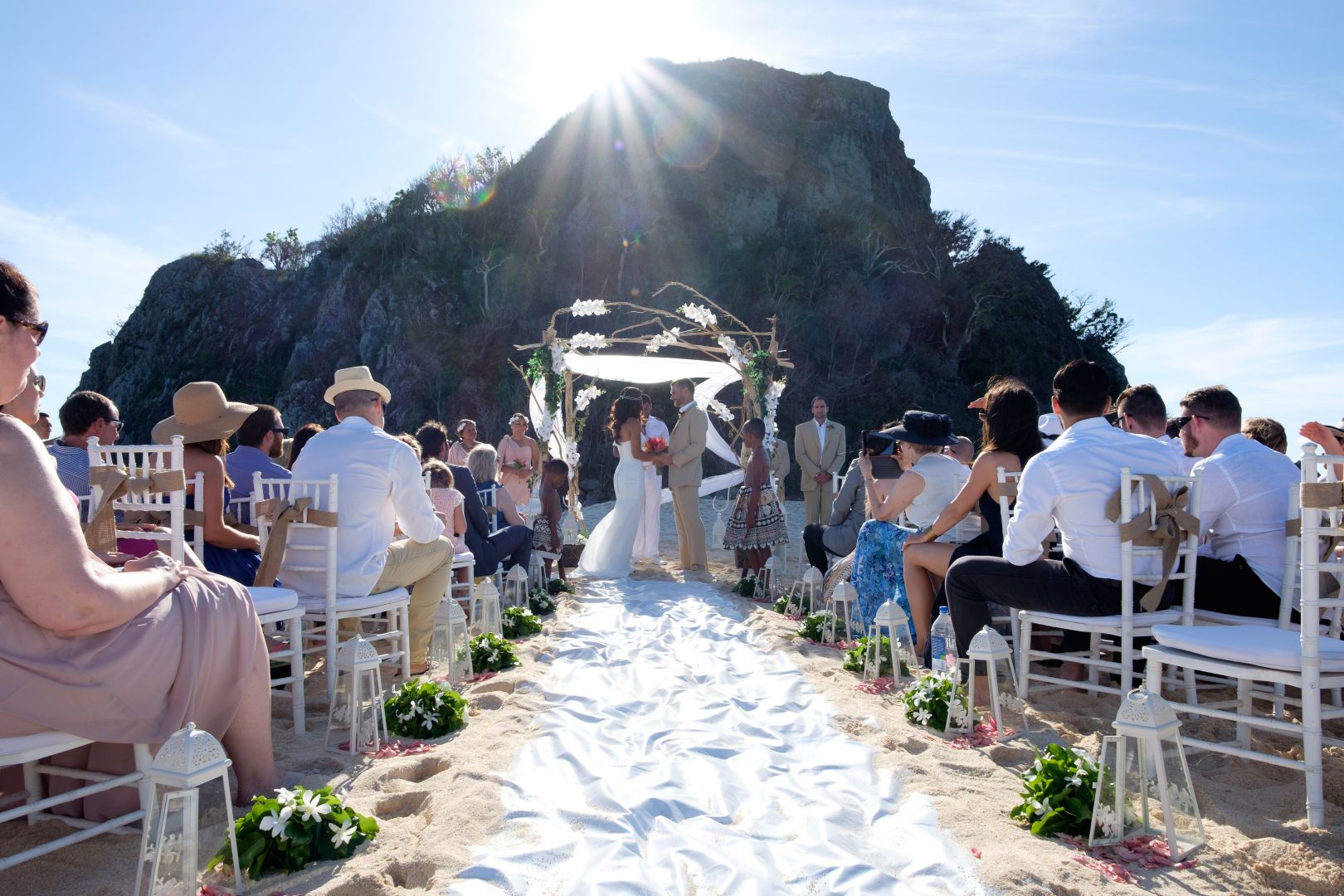 Wedding Package
PRICED from FJ$2,899 (cruise not included, valid for travel until 31 March 2024)
Weddings can be accommodated on a charter basis, which allows you to plan your own itinerary, or within a regular cruise departure.
We use a specialist wedding event company that will work closely with you on all the logistics including legal requirements and can tailor-make all the arrangements to ensure your special day is memorable.
The standard package (you can add to this as you wish) includes:
The ceremony is performed by a registered celebrant (simple service on the beach)
Wedding registration and certification
Tropical posy for the bride and matching buttonhole for the groom
Wedding Certificate printed on Tapa Cloth
A bottle of French Champagne for the bride and groom to toast the special occasion
75 minute couples massage (onboard M.V. Fiji Princess)
His and Hers Pure Fiji Gift Packs
Exclusivity - only one wedding or renewal of vows ceremony available per cruise departure
For more information on the packages and pricing, click to see the Blue Lagoon Cruises Wedding Brochure
For more information email groups@bluelagooncruises.com